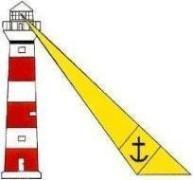 Lighthouse Recovery Home offers a long term residential recovery program for men and women .

The LRH non-profit corporation operates 2 non-denominational residential sober living homes. One male and one female. These facilities are for those who have met all requirements for moving forward in their lives, but, are not quite ready to live alone. (They do not provide medical or clinical services.)     

They work to provide recovering addicts and alcoholics with lots of care, support, and education in a friendly atmosphere in order for them to fully experience and enjoy the miracle of recovery from their active addiction.

They are a self-supported non-profit organization, and have a one-time admission fee of $200 and weekly service fees are $150 per week. They require first and last week at time of intake.

Amenities include:


A 3 Arm Recovery Center: Corrections/ MRT, 12steps, Faith.


Room and Board - shared rooms.


One hot prepared meal per day. (Residents responsible for food - breakfast/lunch)


Free Wi-Fi, long distance phone, and cable T.V., resident lounge & kitchen.


Numerous inside/outside local AA/NA/CA/Alanon 12step meetings, conferences,workshops., retreats, and state conventions.


Their own Sobriety School Course and One-on-One sober coaching with staff and approved sponsor.


The NEW CHRISTIANITY 101, and the Biblical Based CELEBRATE RECOVERY.


New MRT Course (Moral Reconation Therapy) Evidence-based and registered with SAMSHA.


Sober functions including dances, dinners, picnics, bowling, workshops, holiday and special events.


Daily /weekly chores and 16 weekly recovery hours as part of developing a Living Sober lifestyle.


Local employment for felons and all residents (Lafayette City Bus Transport passes $1 per day)


24/7 monitoring by House Staff.


Random and regular U/A Drug & Alcohol breathalyzer testing coupled with daily progress reports.


Student friendly environment 10 minutes on bus from Purdue University & Ivy Tech.


Home Detention is allowed(you must pay for your own separate detention fees)


Local Access to Riggs Clinic for discounted medical services Local access to I.O.P.