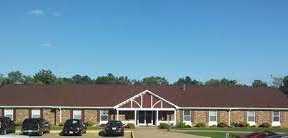 Hours
Hours Mon - Fri 8:00 am - 5:00 pm
Last-Modified: 2023-04-28 07:28:56

Buffalo Valley Inc. is a Transitional Housing Resource. Contact for full details.
Mission Statement: Buffalo Valley's philosophy of treatment views alcohol and drug addiction as a primary, chronic, and progressive disease and promotes the treatment of addiction and co-occurring disorders in a coherent manner, focusing on both the addiction and the mental health conditions equally while simultaneously preserving and promoting the dignity of the persons served without regard to race, color, creed, gender, economic or social circumstance, sexual orientation, or national origin.