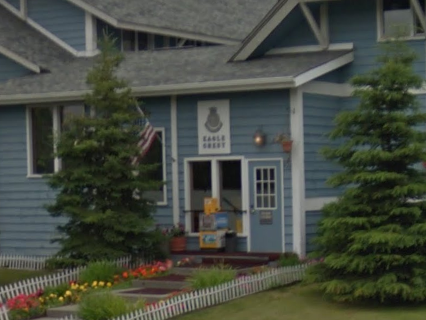 Hours of Operation
Office Hours: 10:00 AM - 3:00 PM, Monday - Friday

Since 1985, Eagle Crest program has been providing low-cost, alcohol and drug-free transitional housing for men and women 19 years old or older.
Guests are provided a set of bedding, room key, use of a business phone and a private mailbox for their use, at no extra cost. In order to promote an independent lifestyle, guests provide and prepare their own meals in a shared kitchen. Grocery stores, banks, recreational facilities and two bus stops are within walking distance.
In addition to shared use of the kitchen, guests have access to refrigerators and freezers, a large dayroom with television, books, and games, as well as a weight room and laundry facilities.
We have a community resource and employment board and provide 24-hour staffed, secure lodging. A case manager is available to Eagle Crest residents at no fee, on a voluntary basis, who can help individuals move toward successful, independent living.
Proper identification is required of all guests. Guests are limited to a two-year length of stay.
Services: Transitional Housing/Shelter, Provides transitional housing for single adults that is available for statewide residents.
Fees: Sliding scale.
Insurances: Private Pay
Eligibility: Must meet income guidelines.