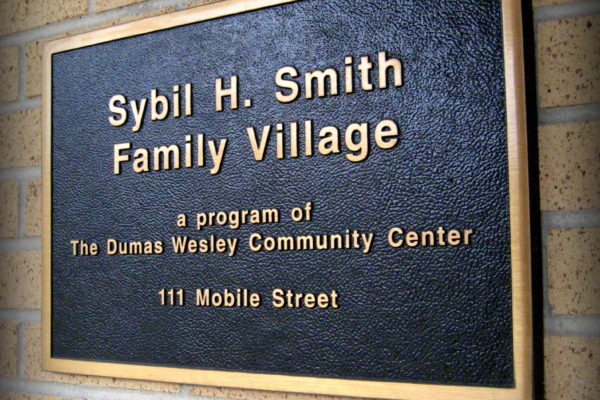 Transitional housing services to homeless women and their children.
The Sybil H. Smith Family Village transitional housing program seeks to help homeless families establish and maintain self-sufficiency. The program combines transitional housing of up to 24 months with on-site support services as well as referrals to other community agencies and institutions. Major program goals are:

To meet families' immediate need for stable housing, so they are free to work on overcoming obstacles to self-sufficiency.
Help mothers obtain job skills and educational skills so they can financially support their families.
Help families overcome other critical obstacles such as lack of affordable childcare or other resources needed to work outside the home.
Help women and children recover from and avoid the trauma which homelessness and lack of economic stability causes to their health, self-esteem and emotional development.
Help families secure and retain permanent housing when they complete the Family Village program.