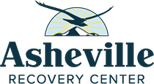 Our facility, located in Asheville, North Carolina, is designed to help men and women seek a life of wellbeing and wellness through various addiction treatment programs.
Our treatment track focuses on the necessity of self-love and spiritual soundness in recovery from addiction so that individuals may live a life free from the grasp of addiction.
Cost:
Because we offer different forms of treatment and each patient's program track differs, the cost of treatment is different for each patient. But, we do accept forms of insurance that could perhaps cover the entire cost of your stay with us. Our admissions team will work with both you and your insurance company to get the means for your stay. If you have little or no health insurance coverage for treatment, we can accept alternate forms of payment, set up payment plans, and keep in mind monetary budgets while determining addiction treatment tracks.