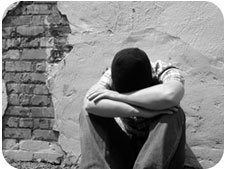 Intermediate/Residential Treatment

Our intermediate/residential programs are tailored around the individual\'s schedule in order to promote a thorough and intensive treatment plan, while still allowing the client to maintain their regular employment. Atishwin was one of the first treatment centers in Kansas to offer this type of flexible \"intermediate\" care.

We will work to establish a schedule that meets the client\'s personal treatment needs and the needs of their referring agency and/or supervisor.

*Intermediate clients under the SB-123 Bill are not allowed to work while completing intermediate treatment.
Reintegration Treatment

Atishwin is deeply committed to the long-term care involved in substance abuse. Our reintegration program is primarily reserved for clients who have gone through intermediate treatment with Atishwin. Some clients require a long-term level of care in order to reestablish their lives and maintain their sobreity. Atishwin works to keep these beds available for clients in the reintegration program for as long as they need them.

For more information on residential treatment, such as length, availability, financial information, call us.
Beds: 0