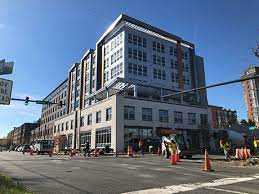 Last-Modified: 2022-06-27 12:10:50

Since 1998, Carpenter's has been a leader in finding solutions to ending homelessness in the metropolitan Washington region. Four comprehensive and interrelated programs are designed to end homelessness (not accommodate it) for the 1,000 children, families and adults they  serve each year. Their mission: is to end homelessness through services, education and advocacy. Open 365 days, 24 hours a day, Northern Virginia's largest homeless program, Carpenter's award-winning programs provide services ranging from meeting the basic needs of the chronically homeless to providing emergency shelter on freezing cold nights to keeping families together by providing temporary shelter and giving them the skills needed to return to a stable and productive existence to finally helping families remain self-reliant following graduation from the shelter. Transitional Housing: Carpenter's is committed to helping ensure that adequate housing options and resources are available to all residents leaving the emergency shelter. The Transitional Housing program utilizes four off-site apartments for families for up to 24 months. In conjunction with its Aftercare program, Carpenter's will continue case management and services to these shelter graduates in an effort to assist clients with self-reliance. Metro accessible from the Braddock Road Metro, walk 2 blocks east on Madison St., then left on Henry St for 2 1/2 blocks.  Phone ahead to ascertain when Spanish-speaking staff are on duty.
Mission Statement: Carpenter's Shelter supports the homeless in achieving sustainable independence through shelter, guidance, education and advocacy.
Type: non profit