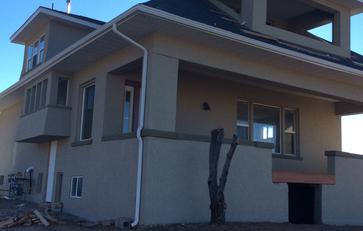 The purpose of Cedar City Sober Living is to give individuals in recovery the opportunity to adjust to living, working, and attending AA/NA meetings while living in a clean and sober environment surrounded by supportive people in recovery.

Cedar City Sober Living is committed to offering affordable, spacious, good quality housing in a home-like setting. Our top priority is to assure the house is in harmony and provide a serene, sober environment. Hence, our common welfare comes first--and individual welfare follows closely afterward.

The home is equipped with all the amenities and utilities necessary to be comfortable, find work and begin rebuilding lives.

At Cedar City Sober Living the residents are responsible for their own program of recovery and not held accountable for the actions of others. However, we do provide just the right amount of structure and personal accountability to insure our guests achieve their goals as well as to help them transition back to a productive and non-abusive lifestyle. All residents are adults and able to make their own decisions on how to spend their day. The foundation of our program is based on the Big Book of Alcoholics Anonymous. Cedar City Sober Living is not a faith based program, but a spiritual program that encourages residents to attend 12-Step meetings, read the Big Book, get a sponsor, get into service and take advantage of the fellowship available to them.

First week\'s guest fee is $85 dollars. $100 dollar deposit. There is no mandatory stay limit. Guests can stay as long as desired as long as they are complying with all the rules and are a positive influence in the house.

Included in your guest fee: Random drug testing, utilities, Cable TV, local/ld phone, internet, cleaning supplies, laundry soap, and bedding if needed.