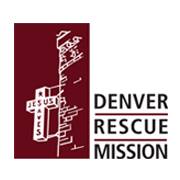 Last-Modified: 2021-06-11 04:32:16

Provides Transitional housing, assistance for permanent housing, mentoring, life-skills training, education and case management. STAR program provides transitional housing. FRM helps working families secure stable housing and helps with 1st months rent and deposit while providing support through a mentoring program.
Mission Statement: Denver Rescue Mission's chief goal is to meet people at their physical and spiritual points of need. We provide food, shelter, and clothing, along with practical programs of education, Christian teaching, and work discipline with the aim of returning the poor, needy, and homeless to society as self-sufficient, productive citizens.
Type: non profit