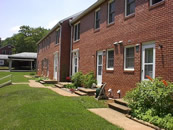 Last-Modified: 2021-05-13 08:21:42

Since 1987 Fauquier Family Shelter Services has been assisting homeless families in their community. Last year they provided shelter and transitional housing to 359 individuals. Transitional Housing. Transition to long-term affordable housing.
Mission Statement: The mission of FFSS is to provide short-term shelter, transitional housing, and comprehensive services, means and guidance to homeless and potentially homeless families and individuals in Fauquier County. The Shelter was established in 1988 by concerned individuals and social service agencies to alleviate the pain of poverty and homelessness in Fauquier County. FFSS operates the only emergency shelter in Fauquier County.
Type: non profit