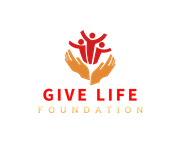 Last-Modified: 2023-09-11 11:17:58

Give Life Foundation provides a wide variety of special needs populations with affordable housing and specialized care. They offer transitional housing for individuals with disabilities, veterans, seniors, those seeking sober living, re-entry into society, low-income individuals, and other distinct populations with special needs. Services include:  Safe and Stable Shelter  Supportive Programs  Case Management  Individualized Plans  Community Integration  Gradual Transition
Mission Statement: Our mission is to provide a secure and nurturing environment to those in need to grow, empower, and find a new meaning of life.