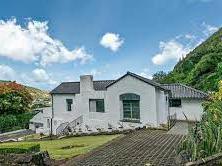 Last-Modified: 2021-05-28 08:13:13

Program & Intake: Mon. - Fri.: by appointment Transitional housing program (up to 2 years residency) for homeless women (in stable recovery from drug and/or alcohol addiction) and their children. Individual families live in a peaceful, clean and sober, supportive environment in a large, furnished bedroom with a full size bed, bunk bed, dresser, desk and closet. Each of the two six-family homes has two large community bathrooms, a commercial-sized kitchen, a lounge area with TV & cable, and a computer room for the residents' use.            
Mission Statement: The Salvation Army, an international movement, is an evangelical part of the universal Christian Church. Its message is based on the Bible. Its ministry is motivated by the love of God. Its mission is to preach the gospel of Jesus Christ and to meet human needs in His name without discrimination.
Services: Sober Living Homes for Homeless People Sober Living Homes for Recovering Alcoholics Sober Living Homes for Recovering Drug Abusers Transitional Residential Substance Abuse Services
Fees: Fixed Fee: $350/mo for parent and 1 child; $50 additional/mo for each additional child.
Eligibility: Homeless women (in stable recovery) and their children. Residents must work or be involved in school or training (including volunteer work), set up a regular savings plan, follow house rules, and mana