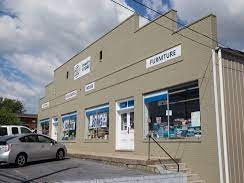 Hours
Monday - Friday 9 am - 5 pm
Last-Modified: 2021-05-20 09:52:53

Mercy House is based on the notion that each individual is totally responsible for their own destiny; that responsibility includes all that has passed to bring each person to their particular circumstances. This notion is applied to helping homeless families with children rebuild their lives after the crisis of homelessness. Once the commitment to self-improvement is evident, Mercy House meets the family's physical needs for food, shelter and clothing in a family oriented environment that nurtures the commitment to self-sufficiency. Mercy House help families become independent, productive members of the community. Mercy House is especially dedicated to the children of homeless families. The children are the real victims of the homeless crisis. With out positive intervention, homeless children are often doomed to endure scars that dramatically increase the likelihood of perpetuating dysfunction in their own families. Mercy House responds to the children by ensuring that the family unit is intact. Mercy House provides families with efficiency apartments complete with private kitchens and baths.
Mission Statement: THE MISSION OF MERCY HOUSE IS TO PROVIDE FOOD, CLOTHES, AND SHELTER TO HOMELESS FAMILIES WITH DEPENDENT CHILDREN IN THE HARRISONBURG, VIRGINIA AREA IN A SAFE COMMUNITY WHILE PROVIDING SERVICES TO HELP OVERCOME THE BARRIERS LEADING TO HOMELESSNESS.
Type: non profit