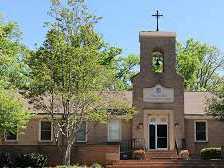 Last-Modified: 2021-06-11 03:52:45

Since 1937, Miracle Hill has ensured that those most in need receive food, shelter, and compassion while hearing the Gospel of Jesus Christ and becoming productive members of society. Beginning with a small downtown mission, Miracle Hill Ministries has grown to meet the changing and diverse needs of homeless, hungry, and destitute people. Today, eight specialized outreach departments provide Christian nurture and care to men, women, children, and families. Miracle Hill seeks to help individuals and families achieve independence and wholeness within a distinctive evangelical Christian framework through Rescue Missions in Greenville, Spartanburg and Cherokee counties, as well as Shepherd's Gate, a Boys' Shelter, Children's Home, Relief Ministry, and Thrift Operations. Those with addiction problems can access 2 addiction recovery programs as well as transitional housing which is made available for program graduates
Mission Statement: Miracle Hill exists that homeless children and adults receive food and shelter with compassion, hear the Good News of Jesus Christ and move toward healthy relationships and stability.
Type: non profit