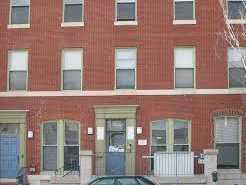 Last-Modified: 2022-06-27 13:04:32

My Sisters Place Lodge is a transitional housing program for homeless women of Baltimore City who have been diagnosed with a disability. The Lodge provides a safe, therapeutic, and nurturing environment where our residents can increase their self-esteem and develop the skills necessary to successfully transition into the community once they complete the program. The primary goal of the program is to assist our residents in becoming self sufficient, active members of their community who reside in affordable and safe permanent housing.
Mission Statement: Inspired by the Gospel mandates to love, serve and teach, Catholic Charities of Baltimore provides care and services to improve the lives of Marylanders in need.
Type: manual load