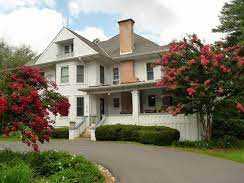 Last-Modified: 2022-06-27 12:57:19

Stepping Stones Shelter emergency housing: up to 30 days, Meals, Counseling, Case management.
Mission Statement: Stepping Stones Shelter Inc. provides a continuum of services (emergency shelter, permanent supportive housing, and post-shelter support) to homeless families with children in order to move them from crisis to a stable home environment. By offering food, shelter and supportive services in an atmosphere of dignity and respect, Stepping Stones provides hope for the future, strengthens families, and promotes self-sufficiency. We achieve our mission by providing: Case management services to connect homeless families to needed services in the community, and to help families develop income and housing solutions; Employment counselors who work one-on-one to provide intense employment and career counseling; Tutoring for the children and GED tutoring, if needed, for the adults; Post-shelter support for families that have moved on from the shelter but still need help with referrals and in-kind donations in order to remain housed.
Type: manual load