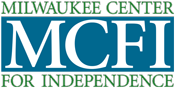 Last-Modified: 2021-05-06 11:28:41

Transitional Living Services is dedicated to helping persons with mental disabilities achieve full community membership through community-based housing, supportive services, and advocacy. TLS is committed to services and programs that are consumer-centered, and that foster self-determination and self-sufficiency.
Mission Statement: Compassionate people, providing dignified person-centered services that promote wellness and recovery While empowering people to achieve their goals, hopes and dreams in a community of mutual support.
Type: non profit