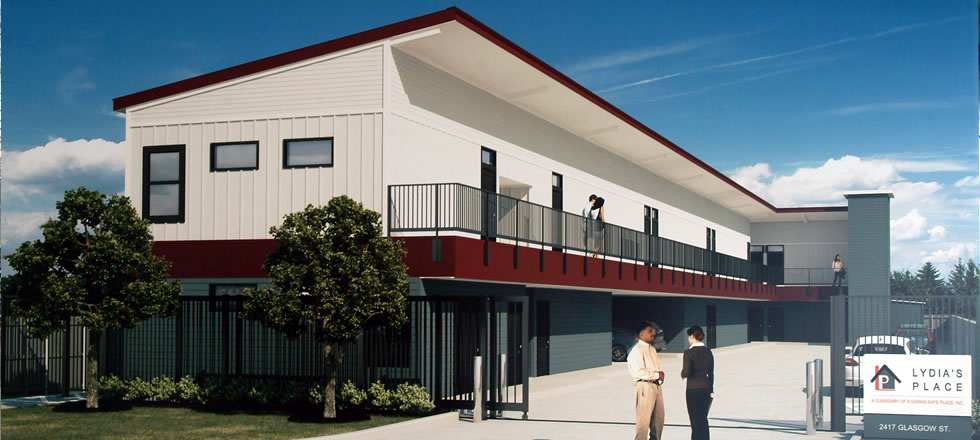 Transitional housing for the homeless, indigent, HIV+ males with drug addictions. Provides on site case management services, information and referral, client advocacy, and drug treatment access. A caring safe place provides a transitional living and social services through it's programs.
Costs: Sliding scale based on 30% of income.
Hours: Mon-Fri 9:00am-5:00pm.
Transitional Housing
Transitional housing services are provided to homeless, HIV positive men with histories of substance abuse, who are at least 18 years or older with a desire to live drug and alcohol free, while actively working to improve their present lives and their future. Clients may participate in the program for up to 24 months. Clients receive Case Management services, participate in support groups, individual and group counseling sessions, day treatment and those able to work, participate in the job training program.

Permanent Housing
Lydia's Place Apartments is the agency's newest housing program. Lydia's Place offers fifteen Single Room Occupancy (SRO) apartments. Eligible clients are drug-free males, at least 18 years of age who are living with HIV/AIDS. Residents may reside at Lydia's Place as long as they are compliant with program rules and guidelines. Support services will be available to residents and their family members.