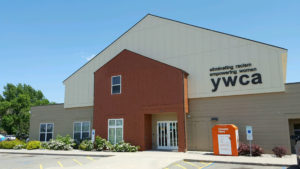 Last-Modified: 2021-07-26 08:59:13

Ywca Cass Clay provide services and programs for women of all ages in order to empower them socially, economically, politically, spiritually and physically. Strengthened by diversity, the Association draws together members who strive to create opportunities for women's growth, leadership and power in order to obtain a common vision: peace, justice, freedom and dignity for all people. One imperative is to thrust collective power toward the elimination of racism wherever it exists and by any means necessary. While in the program, a woman and her family have the opportunity to live in a safe, secure, furnished apartment that costs up to 30% of what she earns annually. Experienced YWCA Housing Advocates walk alongside each woman every step of the way, providing support, guidance and accountability. In addition provide assistance with basic needs such as food, clothing and transportation depending on each womans unique needs.
Mission Statement: YWCA Cass Clay is on a mission to eliminate racism, empower women, and promote peace, justice, freedom, and dignity for all.
Type: non profit